Founded by Alan Szarek and Tim Eippert in Cleveland, Ohio, The Awning Company has been designing, engineering, and manufacturing high-quality custom awnings since 2004. Our team is comprised of dedicated, trained industry professionals with decades of experience in architectural awning solutions. We offer a full spectrum of in-house professional services including, design, engineering, project management, AutoCAD drafting, welding, industrial sewing and installation.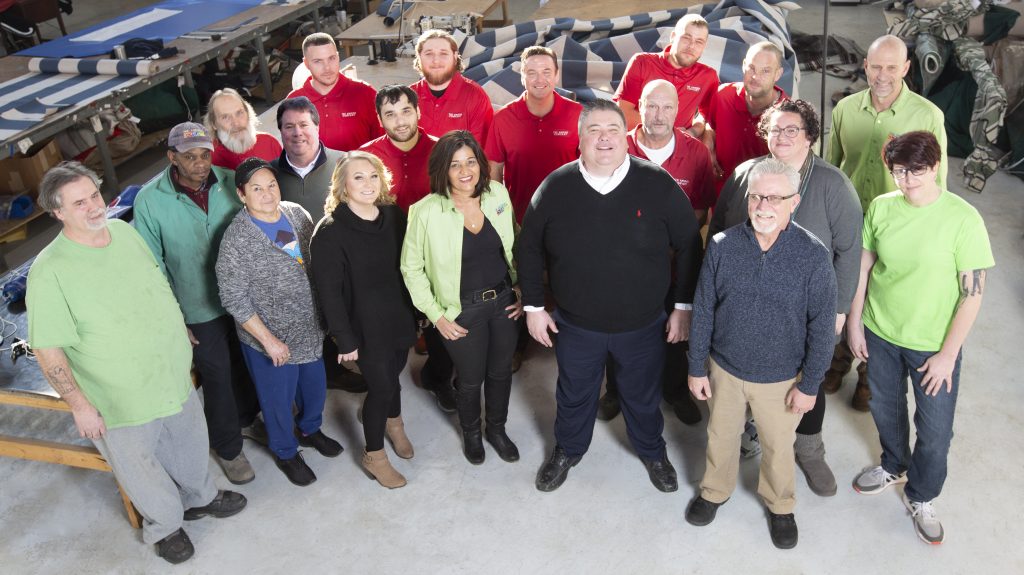 OUR TEAM
Our team values providing unique, quality work with an unsurpassed commitment to excellence.
Knowledgeable Sales Executives
The Awning Company experience begins with on-site consultations, which assess your needs and provide creative recommendations in design.
In-House Graphic Design Department
Our graphic design team utilizes cutting edge graphic applications and can work with your existing brand or logo requirements or design custom artwork.
Fabricators and Welders
Our Fab Shop staff consists of skilled, accredited fabricators and
welders who produce quality metal structures and take great pride in their finish detail.
Installation Experts
Our team of innovative installation experts remain current in on-site systems and devices to meet the challenges of our dynamic market.